What is Steam?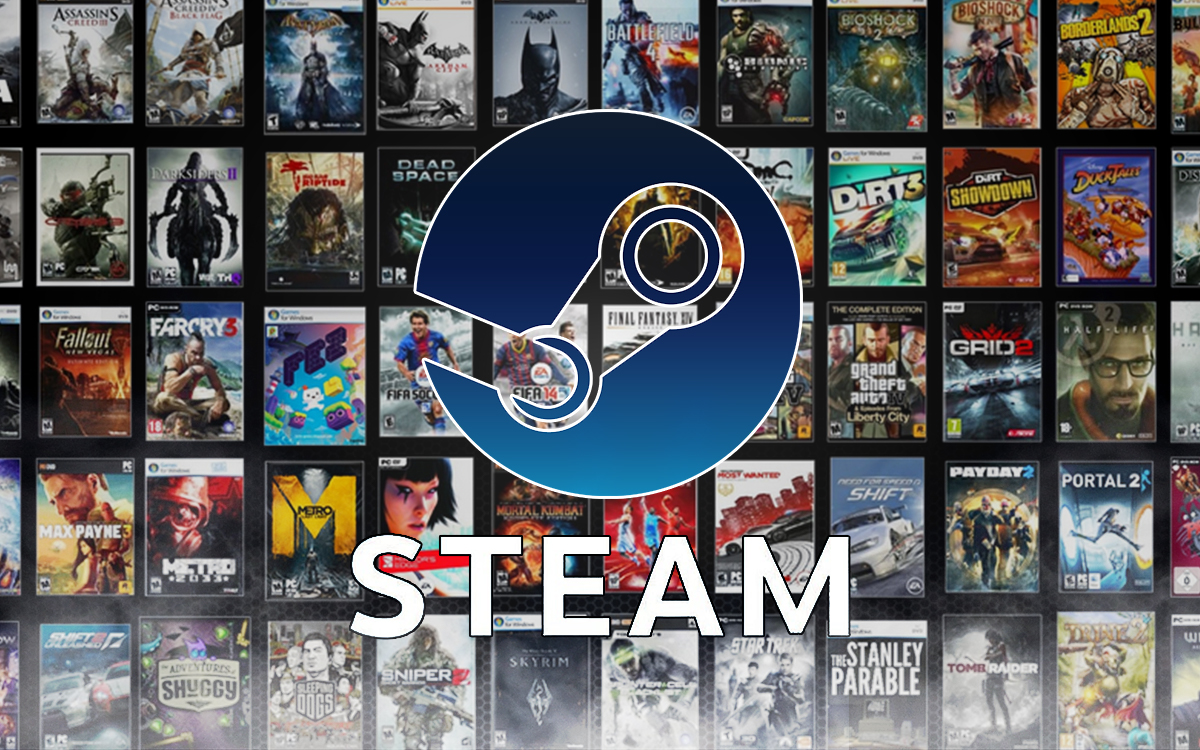 What is Steam?
Steam is a digital platform created by Valve Corporation to serve as a distributor of computer games. The answer to the question of what is Steam is actually very simple. Steam users can easily install the games on their computers after purchasing them. In addition, users can comment on games, produce and share games on this platform, purchase more detailed DLCs of games, and access many more. The Steam client provides users with automatic updates for games, easy access to the friend list, voice communication within the game, and game sharing with friends. Steam generally includes patches that will keep a lot of players online. In this way, users can use this platform comfortably without any problems. Its official release date is 2003, and then in 2007 the Steam Community was released. There is also an inventory of each steam account. You can collect game items in this inventory and then sell them on the community market. The money you earn is deposited into your steam account. With this money it is possible to buy different games or new items. There are thousands of games in different categories on Steam and their number continues to increase day by day. Steam is accessible from platforms such as Windows, macOS, Linux, iOS and Android, and it has 28 different languages. The creators of Steam are Gabe Newell and Mike Harrington.
What Does Steam Do?
The Steam platform offers people an easy use. It is thanks to this platform to browse and buy games of different genres. Usually, people ask questions such as what is steam and what is it good for. The answers to these questions have been explained in detail many times. In addition to paid games, there are also free games that you can download and play without paying any money. You can also buy any game for your friend and gift it to him. You can upload videos, screenshots, guides, and downloadable content to the community section of Steam. So you can help other users as well. The information of the games is presented to the users in detail on a single page. In addition, you can browse the images in the game and watch the trailer video of the game. The easiest thing to buy a game is to be able to do detailed research about it.
How to Use Steam?
Most importantly, Steam is a free platform. You do not need to pay any fee to create a membership on the Steam site and download this platform to your computer. To use this platform, you need to log in to your account after downloading and installing it on your computer. Next, you'll see the store, library, and community tabs. You can go to the store and view the games and buy them here. In the library section, the games you own appear. In the Community tab, you can easily browse the content made by other users.
How to Open a Steam User Account?
To create a Steam account, you must first enter Steam's own site with a web browser. After the mountain, click on the "login" section at the top right of the site. And on the page that appears, you will see the "Join Steam" button.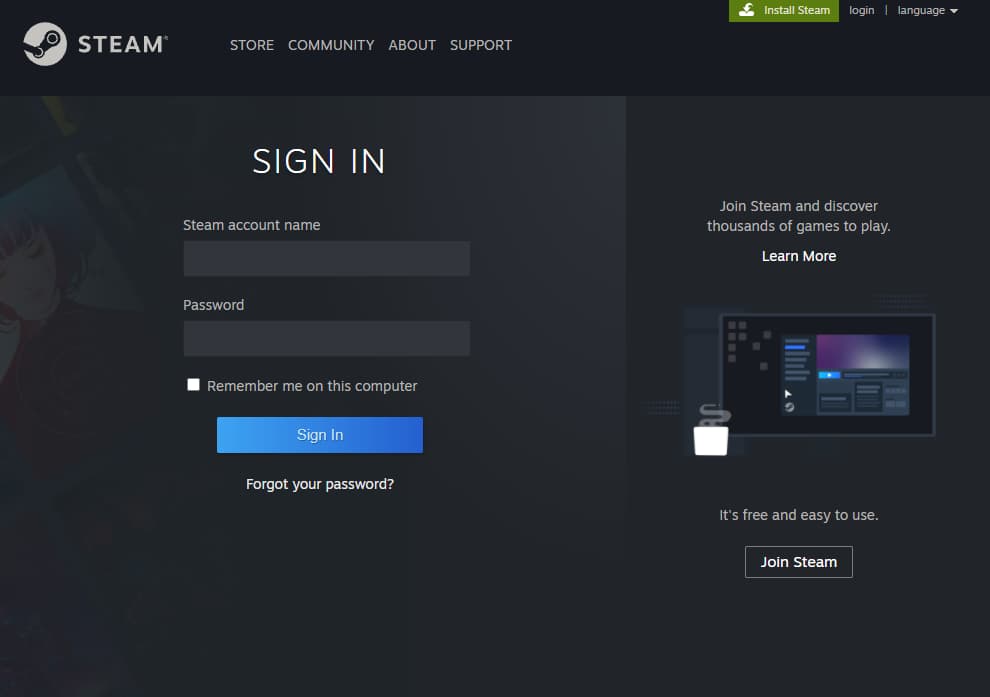 After clicking the "Join Steam" button, you can start creating your account. After you have written your e-mail address, an e-mail will be sent to you to confirm. After confirming this e-mail, you will see the account name and password setting page.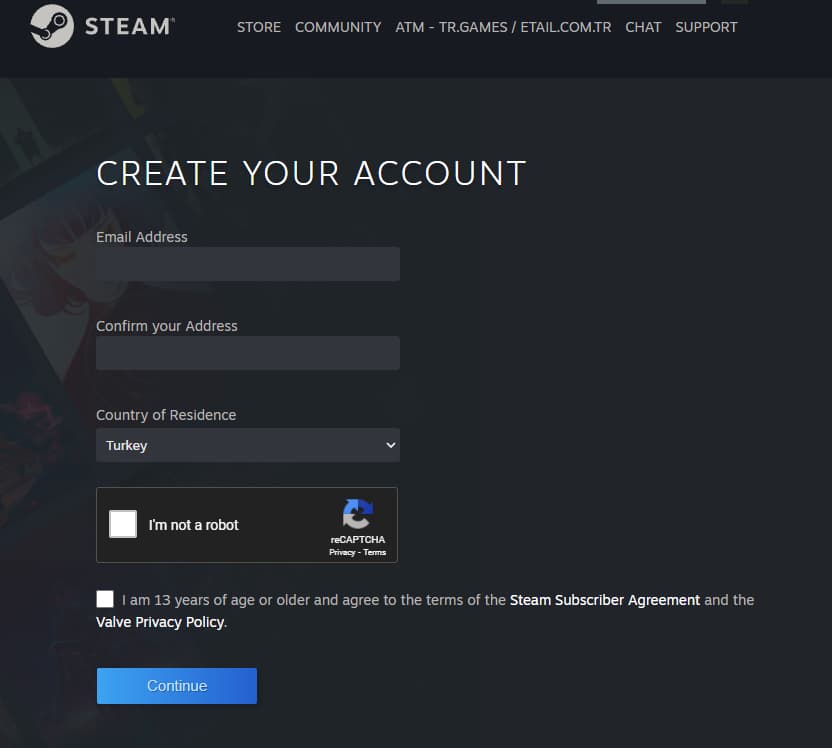 In the Steam Account Name section, you need to enter the username you want to use when logging into this platform. When you choose the password according to the conditions requested by Steam, your account will now be fully active. You can start browsing games by logging in from the Steam app.
Is Steam free?
Being a member of the Steam platform is completely free. You can create your account without paying any money on the Steam site using any browser. Being a free platform is a very positive feature for users. This feature allows the number of users to increase rapidly.
What Age can Use Steam?
Users must be at least 13 years old to use the Steam platform. Common Sense Media recommends an age limit of 13 for this platform, as there are communication areas such as open chat and community forums within the platform. However, with the right direction and control of parents, suitable games for young children can be found.
How to Download Steam?
In order to download Steam, you must first go to store.steampowered.com with the help of a web browser. Then you can download it free of charge to your computer by clicking the "Install Steam" button at the top right of the page.
How to Buy Games on Steam?
Buying games on Steam is pretty simple. First of all, you need an account so that the games you buy can be stored somewhere. After creating an account and installing Steam on your computer, you can see the games in the store. Then you need to find the game you want from here.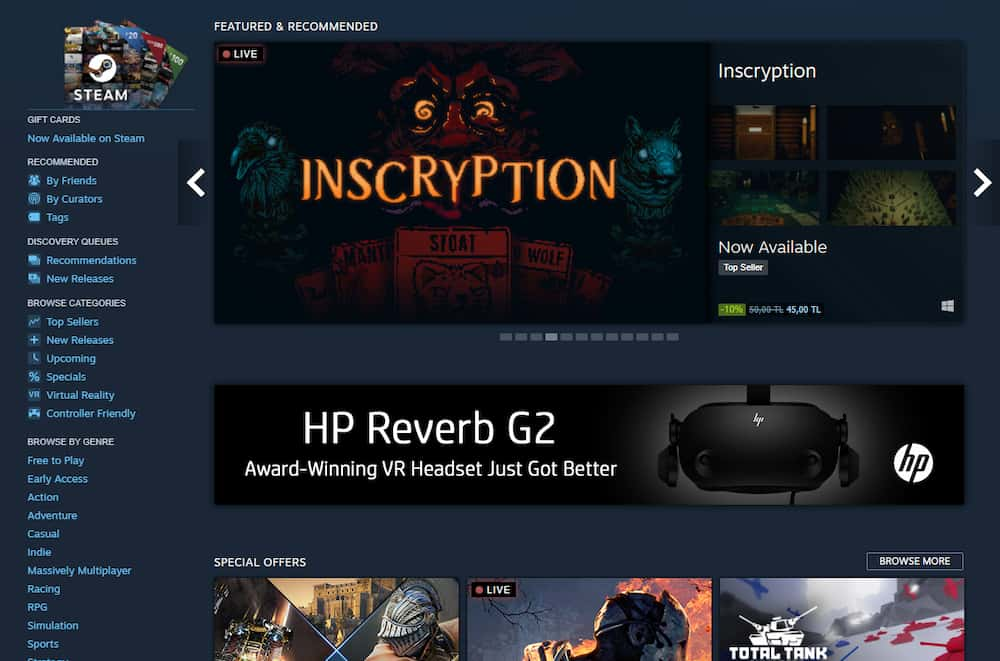 Then click on the game you like and scroll down the page. You will see the prices as in the picture on the side. You need to add the product you want to buy from here to your cart first.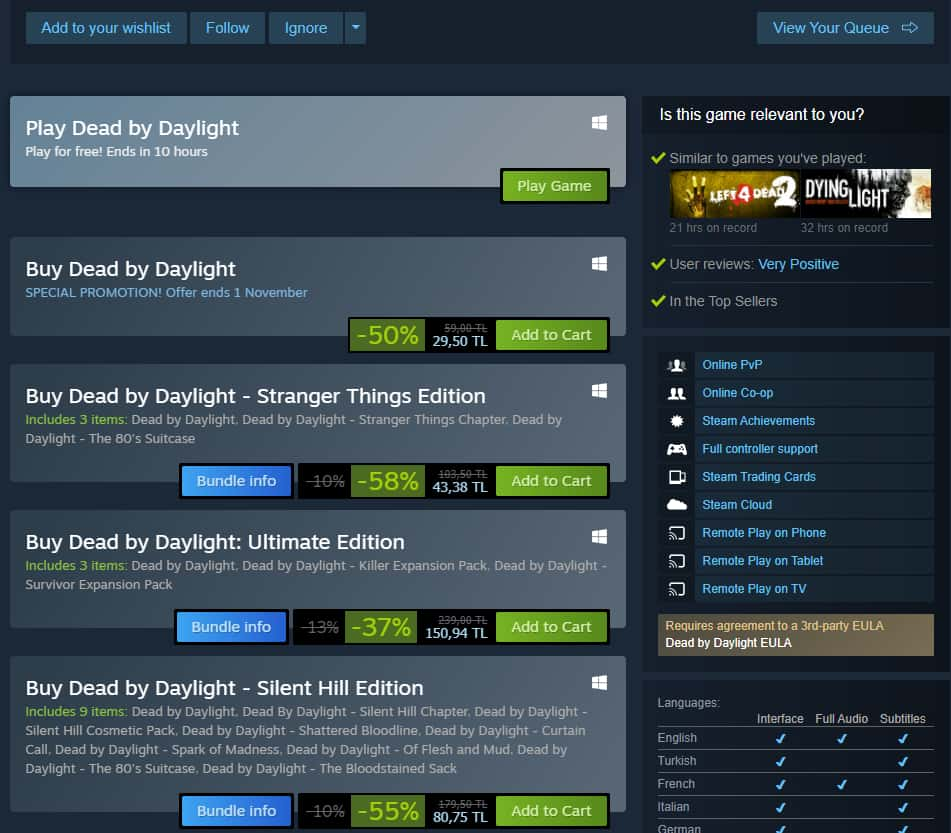 Then click on the "basket" button on the top right of the store tab. Here you will see the options "Buy for myself" and "Buy as a gift". If you want to gift the game to a friend, you can buy it as a gift. In the buy for myself option, the game is added directly to your library. You can purchase games by uploading your Steam wallet balance or directly by entering your credit card information.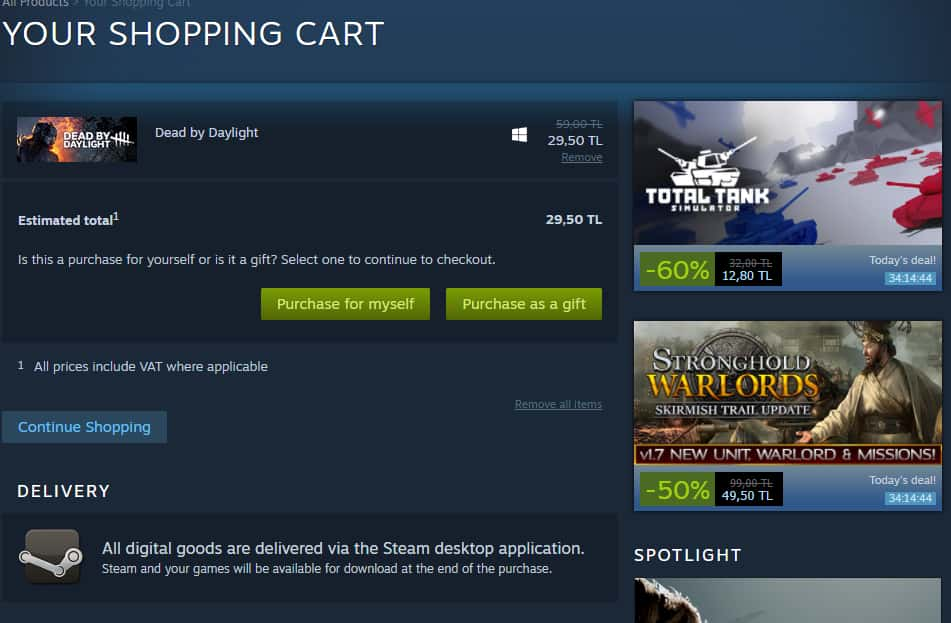 Is the Game Purchased on Steam Refundable?
It is possible to request a refund for almost all game purchases on Steam. You may have bought any game by mistake or played the game for about an hour or two and didn't like it. Valve has a specific rule regarding this issue. When you're playing time exceeds 2 hours, it is not possible to return the game anymore. You should report any issues with the return to Steam's support team. The fee of the approved game cancellation process will be refunded to you within one week via the payment method you have made. No refunds will be made for products that have passed two weeks after purchasing the game or whose total playing time has exceeded two hours.
What is a Steam Wallet Code?
The Steam Wallet Code is a legitimate tool that can be used within this platform and used to purchase games. You need to define this Steam Wallet Code, which you have purchased online or from stores, to your Steam account. You can then buy games with the balance defined in your account. This code consists of 15 digits and has a structure like xxxxx-xxxxx-xxxxx. To use the Steam Wallet Code, click on the "Games" button next to the "Help" button at the top left of the page after logging into the platform. Then select "Redeem Steam Wallet Code…"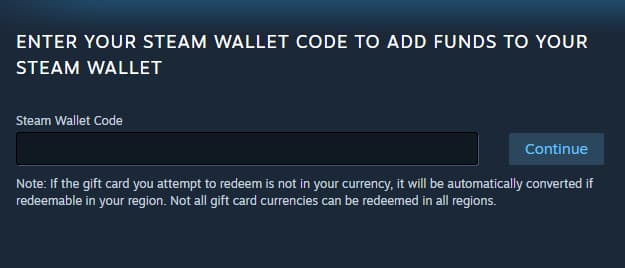 Enter the 15-digit code in the section on the page that appears and click the continue button. Thus, the Steam Wallet code you have used will be defined in your account.
What are Steam Wallet Code Prices?
Steam Wallet Code prices are prepared for users from all walks of life. You can use the eTail Steam Wallet Code Prices link to purchase these codes at the most affordable prices.
What are Steam Gems?
Steam Gem is also known by users as Steam Gem. This system is used to earn money on Steam or to level up your account. There are multiple ways to get gems on Steam. You can get gems by converting game items in your account's inventory. In addition, on the Steam Community Market, users sell 1000 sacks of gems and you can buy them. Steam Gems is a trading tool, but it is not possible to earn real money with these gems. Gems are only valid on the Steam platform and are used for transactions such as purchasing games or costumes. Spending a long time on the Steam platform with patience will improve you with gems so you can earn a certain amount of Steam Balance.
What Does Steam Gems Do?
You can do a lot of different operations by accumulating Steam Gems on the Steam platform. Some of these are listed below. It allows you to create badges to increase the level of your Steam account. You can complete the missing cards with the help of gems to complete the card sets specially produced for the games. With the help of Steam Gems, you can create Steam Boost Packages, which provides extra convenience to users. You can earn Steam Balance by turning your accumulated gems into sacks of 1000 gems and selling them on the Steam Community Market.
What is Steam Points?
There is a Steam Points Store on the Steam platform, and you must have Steam Points to buy anything from this store. Items purchased from this shop are permanently assigned to your Steam account and cannot be transferred to other users' accounts. Steam Points are not directly purchaseable. You can only earn Steam Points when you spend on the Steam platform. For every $1 you spend on this platform, you get 11 Steam Points. You can also get Steam Points for game purchases. In addition, Steam Points earned by your previous purchases are also defined in your account.
What Do Steam Points Do?
In order to use your Steam Gems, you first need to enter the store section on the platform. Then click on the "Score Shop" option next to the "News" option at the top of the page. When you log in here, your Steam Point balance is displayed on the top right. On the left, there are categories where you can spend these points. Listed below are some of the things that can be done with Steam Points.
You can buy special animated stickers for games.

It allows you to buy animated avatars of games.

Allows you to purchase game profiles that will make your Steam Score profile look better.

By purchasing seasonal profiles, you can make your profile picture and background stand out.

By purchasing profile showcases, you can have showcases where you can show more achievements in the profile.

You can make your conversations on Steam more effective by purchasing chat effects.

You can make your profile photo more lively by purchasing animated avatars.

In addition, you can take advantage of discounted deals by purchasing Item Packs.