What is eTail and How to buy ?
eTail.Market
is derived from the English retail word and is used in the sense of electronic retail. With the widespread use of the Internet, the increase in e-commerce sites has led to the emergence of the concept of electronic retail.
The brand eTail has set itself a goal of gaining a permanent place in the digital game world and has been happy to deliver digital game codes, gift cards, in-game products and other digital products to its users at the most affordable price since January 2021, when it started broadcasting.
eTail has gained the trust of thousands of users in a short time with its fast and secure service. You can see in detail that we pay attention to all legal obligations from the Privacy Policy, User Agreement, Cookie Policy and Personal Data Protection Agreements. With the 3D secure payment services, our users can safely shop via Bank and Credit Cards.
How can I buy digital game codes via eTail Market?
You can become a member by clicking CONTINUE in the I am a new customer section on the LOGIN page. Likewise, you can sign up via your Gmail account or Facebook account, and you can easily log in the next time.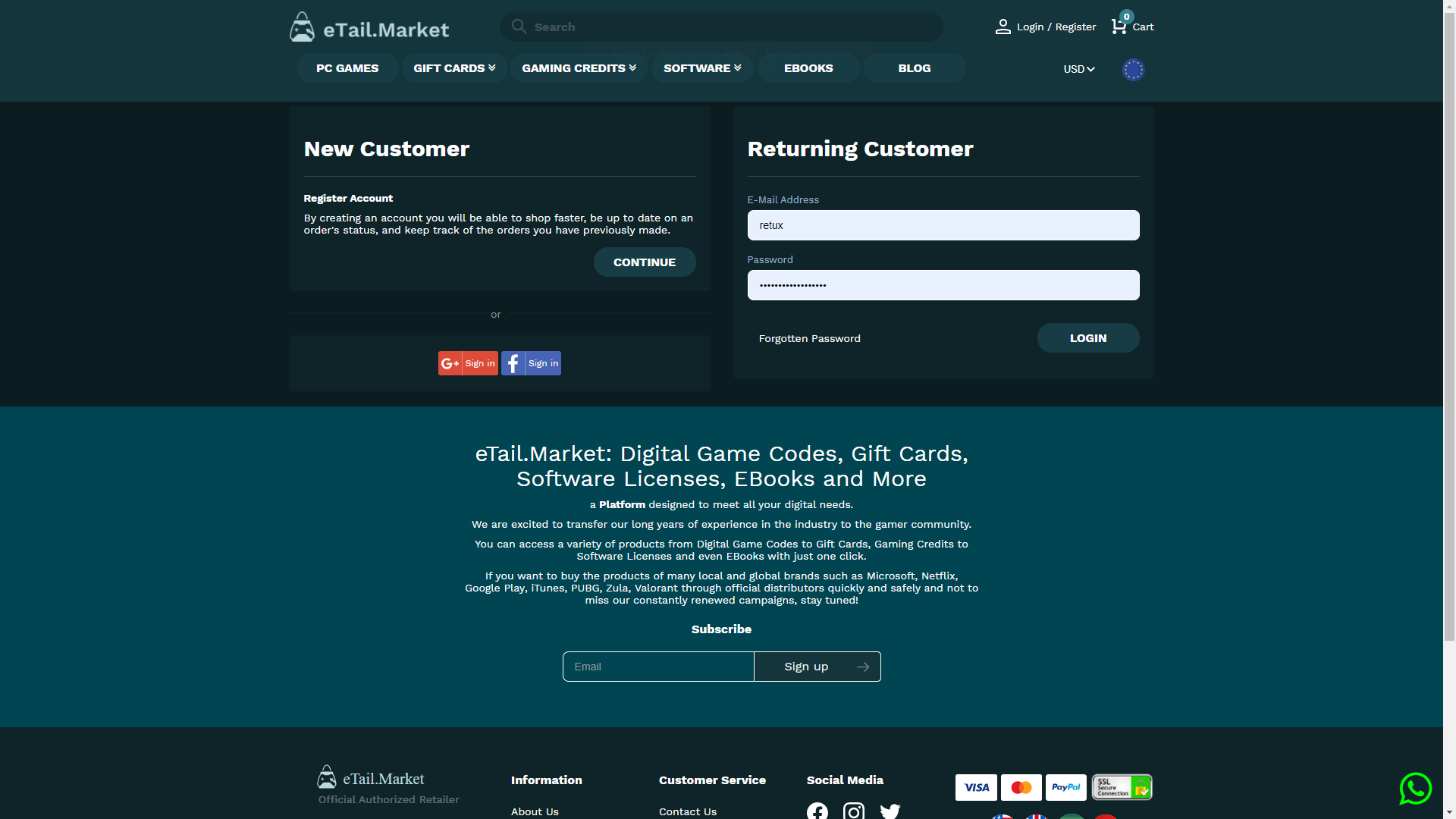 Information you need to fill in the membership phase: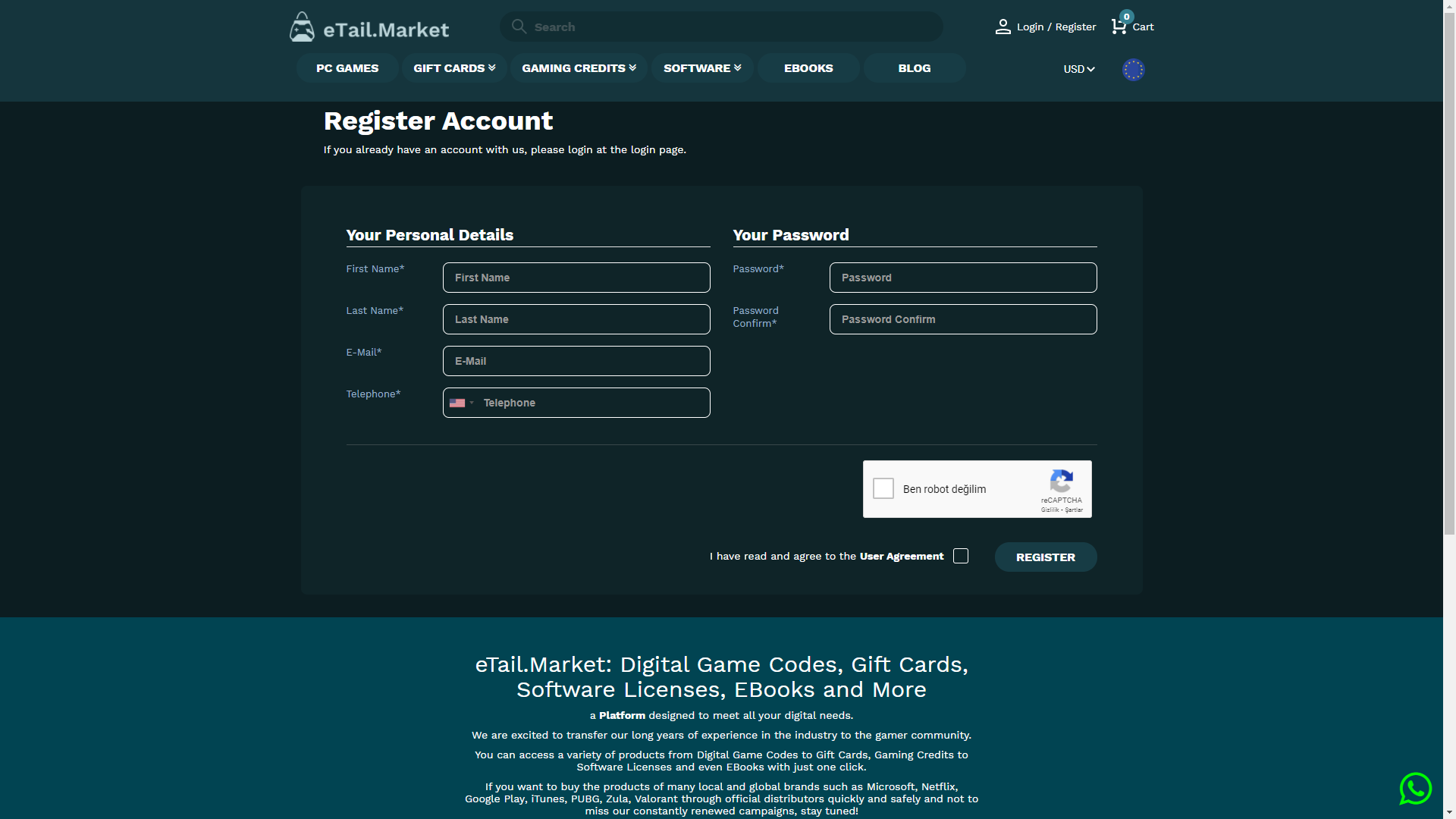 Than click on the CHECKOUT button on the cart page.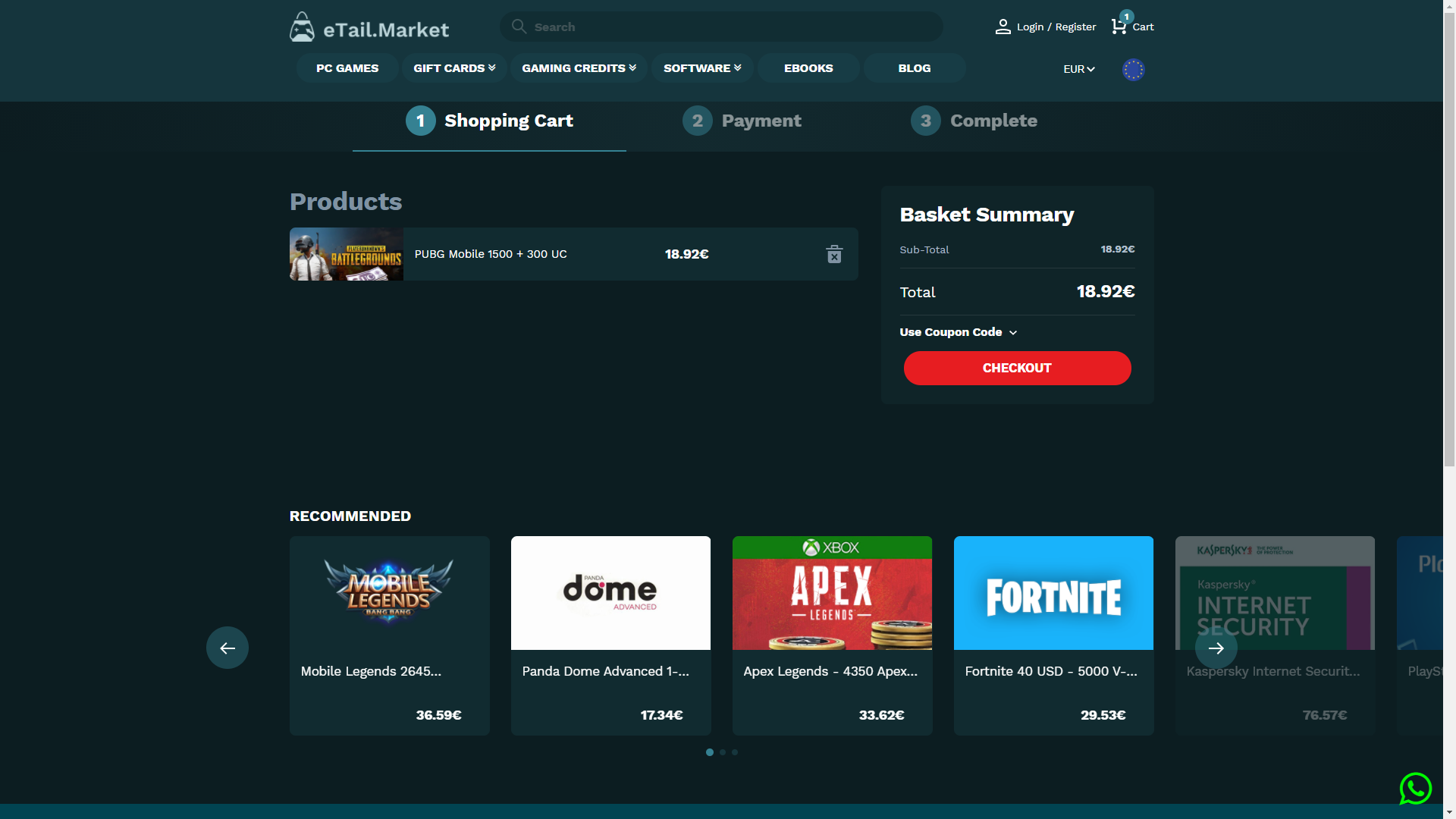 Than we choose on the PAYMENT PAGE between the payment options and go to the payment confirmation page.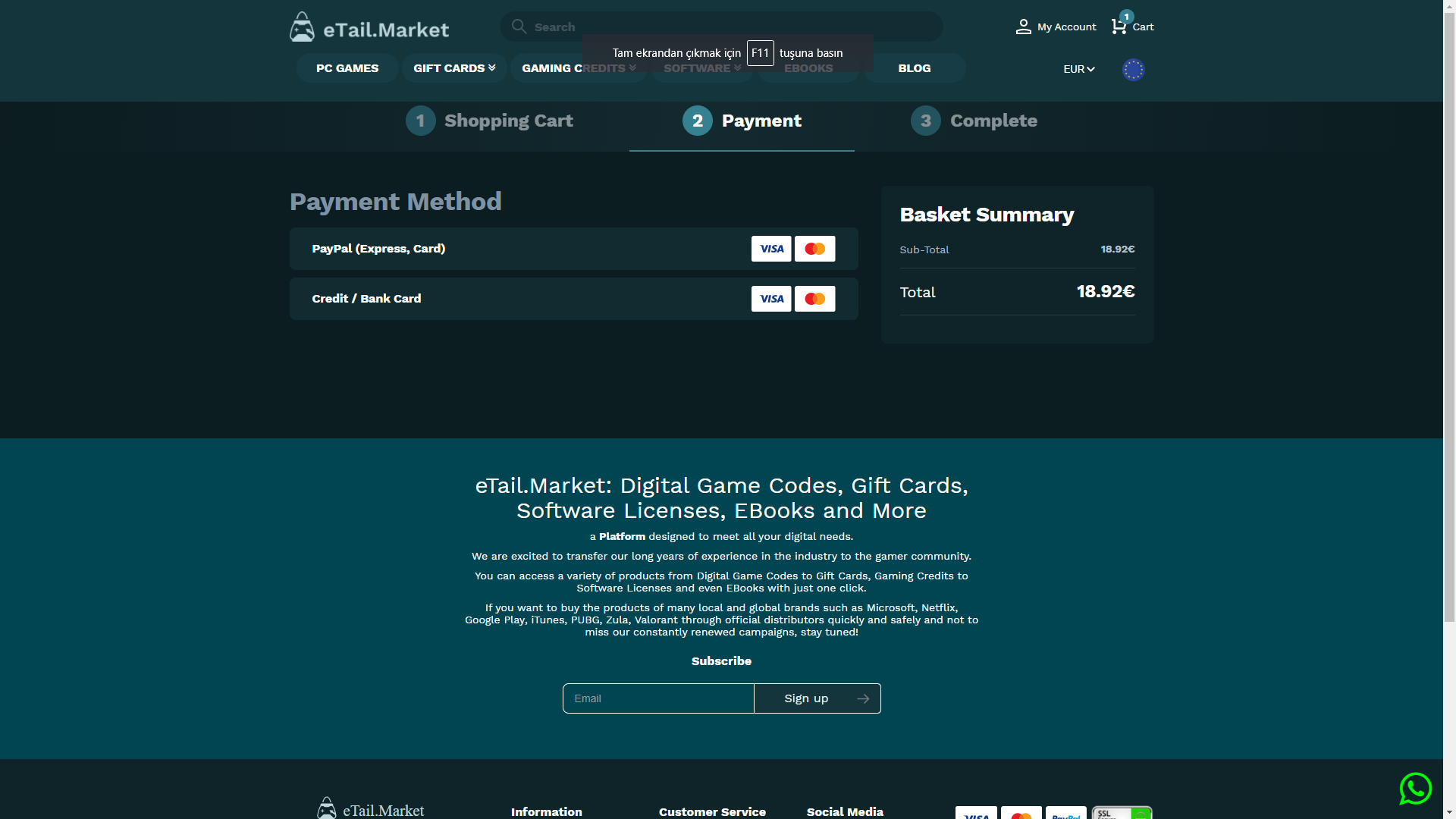 After successfully completing the payment process, you will be redirected to YOUR ORDER SUCCESSFULLY CREATED page.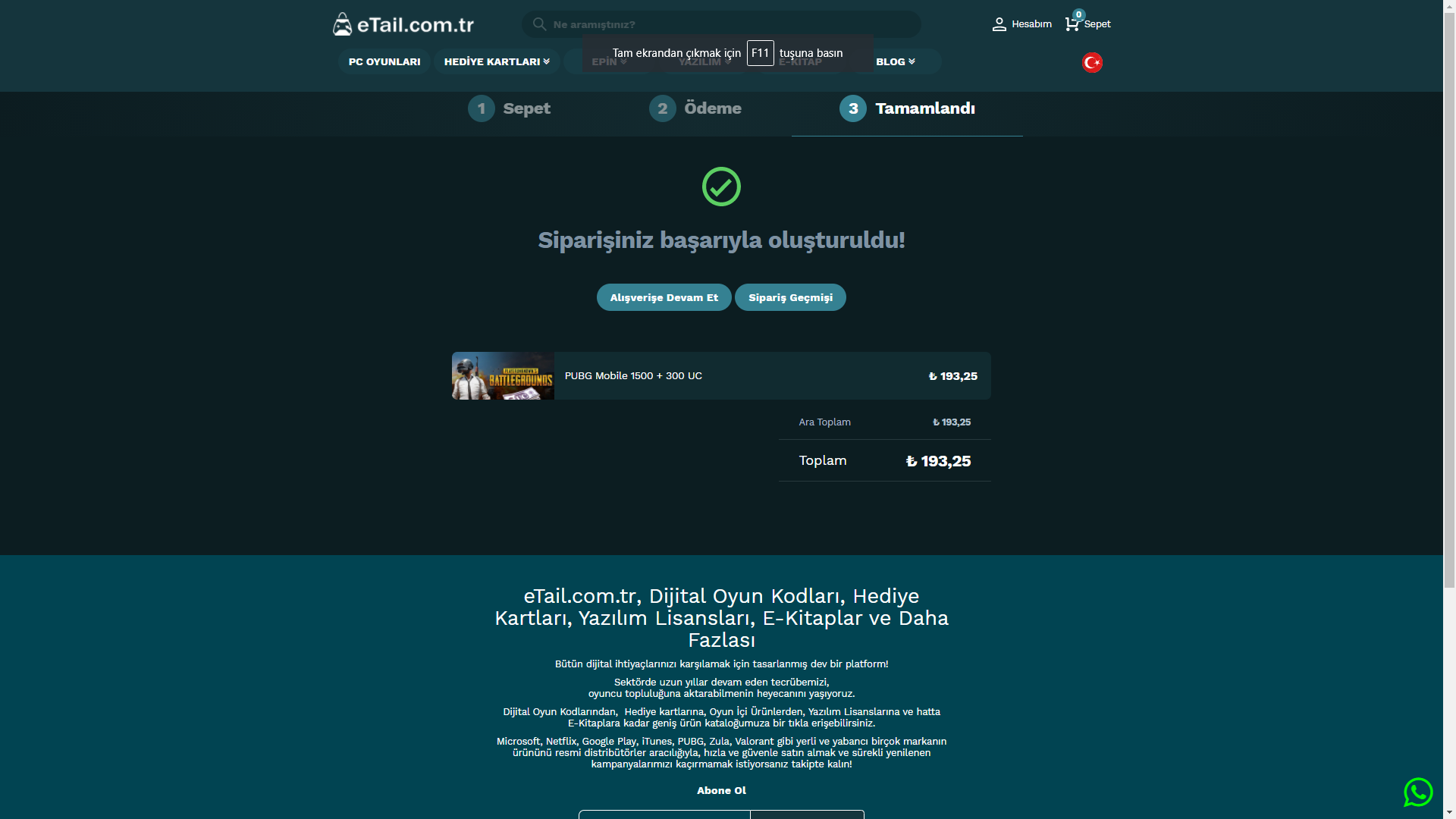 Than you can click to ORDER HISTORY PAGE button to see your orders.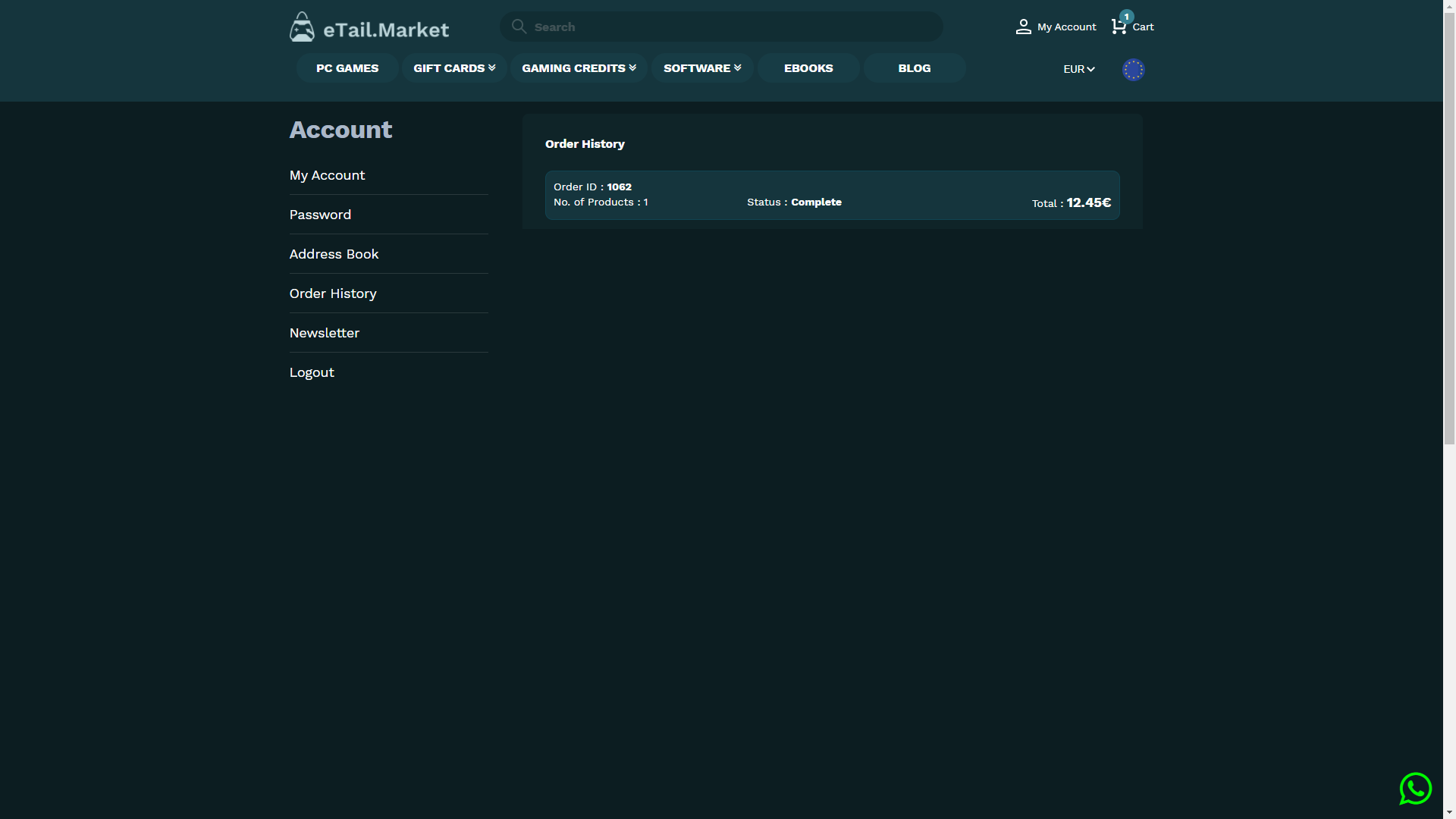 You can access your activation code by clicking on your last order on this page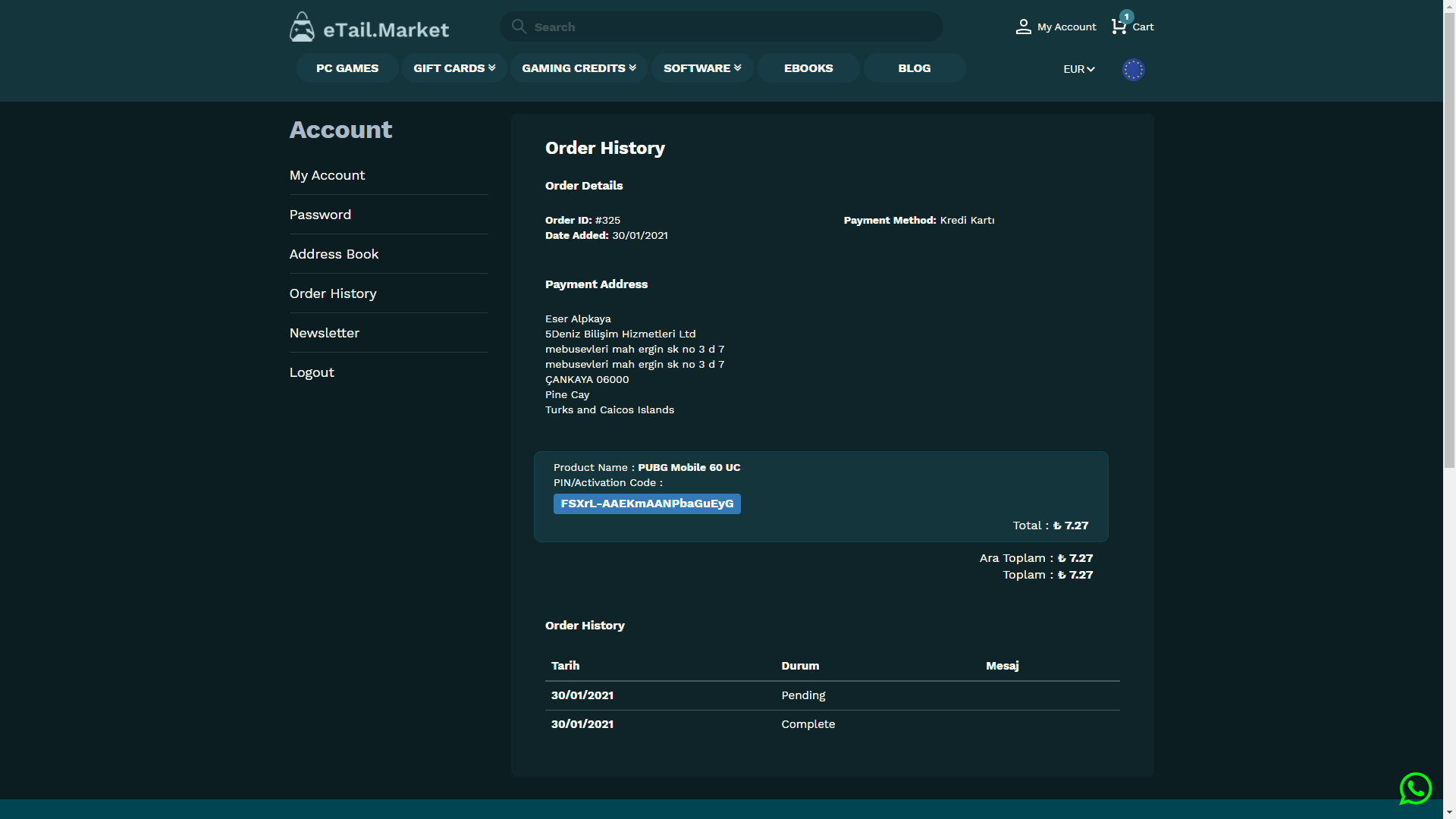 If you need info how to activate your products you can go to: https://etail.market/digital-products-activation-documents
You can contact us through WhatsApp Live Support if you have any question or trouble.