Google Play 5 EUR BE
Google Play 5 EUR BE

5.27€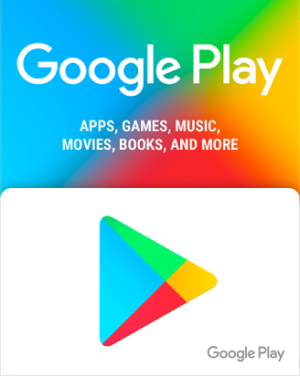 Type

E-PIN

Creator

Google Play
eTail.Market: Digital Game Codes, Gift Cards, Software Licenses, EBooks and More
a Platform designed to meet all your digital needs.
We are excited to transfer our long years of experience in the industry to the gamer community.
You can access a variety of products from Digital Game Codes to Gift Cards , Gaming Credits to Software Licenses and even EBooks with just one click.
If you want to buy the products of many local and global brands such as Microsoft, Netflix, Google Play, iTunes, PUBG, Zula, Valorant through official distributors quickly and safely and not to miss our constantly renewed campaigns, stay tuned!